Join us in revolutionizing the office coffee business.
Franchising with Break Coffee allows you to have operating freedom with an independent business model, plus corporate-level support and training.
A coffee solution delivered by real people.
Break Coffee was founded in 2003 under the name Xpresso Delight. We specialize in providing coffee systems, and our exclusive proprietary premium blend of coffee to the high-end corporate market in Australia, New Zealand, and the United States. Since 2004, we've sold over 200 franchises internationally. We believe:
Relationships are everything — both in life and in business
Trust is paramount
True growth can only be achieved through teamwork and growing the family
Communication and respect are our founding pillars
Our model allows franchisees to deliver a machine and service it just once weekly – no office space needed.
We'll ship state-of-the-art espresso machines directly to you, avoiding costly storage fees.
Run, sell, and manage a small business by creating connections in your community. Your success fully depends on you with the benefits of a tried and true corporate structure.
Our process is easy to manage, allowing you to set your own hours and weekly work schedule.
Voted in the top 20 franchises of 2019 by FranchiseHelp.
How Break Coffee empowers our franchisees in their business.
Operations and marketing training
We provide you with the tools and resources you need to drive sales.
Marketing systems and frameworks
Use our playbook to deliver coffee as a subscription to customers.
Supply chain clarity and simplicity
Our logistics are clear and simple, making your job a breeze.
Close vendor relationships
Find confidence in the product knowing the people who create it.
Centralized billing system
Keep track of invoices, payments, and track revenue, all in one place.
What we look for in a franchisee.
The best part is, no coffee industry experience is required. We set our franchisees up for success by giving them our time and market-tested materials, creating a business plan, and training them on how to use our state-of-the-art machines. All you need to have is: 
Self-starter attitude with a customer service background and strong business IQ
Good understanding of profit / loss statements
Corporate network beneficial but not mandatory

$100k net worth, $50k liquidity, and 720+ credit score
Break Coffee values our franchisees.
We ensure that you have what you need to be successful.
Breaking into a new business can be nerve wracking, especially if you have little prior knowledge of the industry. Break Coffee ensures you are equipped with the right training, expertise, and support team, allowing you to focus on providing delicious, convenient coffee to your customers.
From filling out an interest form, to getting your business off the ground, our franchising process is clear and simple – getting you started quickly.
Our state-of-the-art machines require minimal maintenance – once weekly – giving you time to pursue other ventures or scale your business.
We value each and every one of our relationships immensely – your success is our success, and we help you achieve it.
Deliver the benefits of Break Coffee to offices in your community.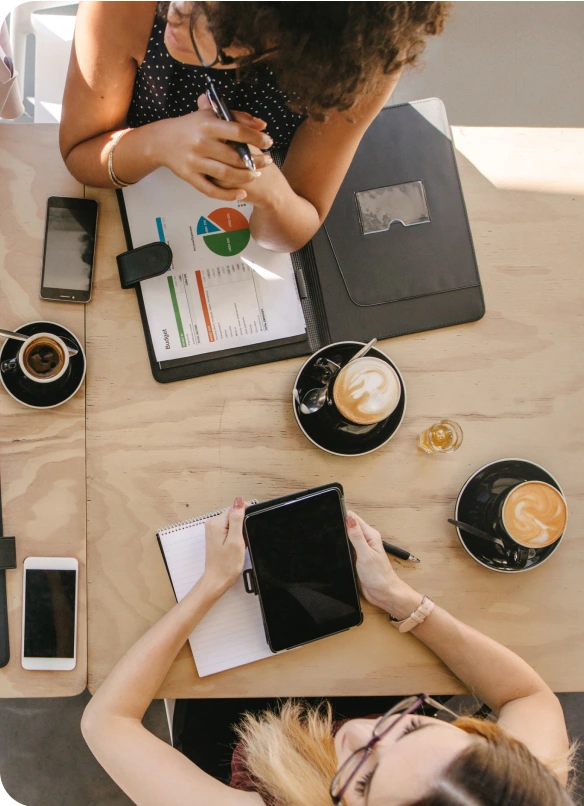 Go from inquiry to franchising quickly.
forms
disclosure
discovery
execution
forms
Before jumping in, there are two forms to complete. The first is an inquiry form, which you can fill out right now! The second is an evaluation form that determines if franchising with us is the right opportunity for you.
disclosure
discovery
execution
"I've been looking for the right franchise opportunities for years. Break Coffee met all my requirements: low startup costs, limited time commitment, and fantastic support from my Area Developer. The whole system basically sells itself and my customers love the simplicity of the service."
Matthew Dwyer, Franchisee, Break Coffee Bronxville
Trusted by brands all over the world.